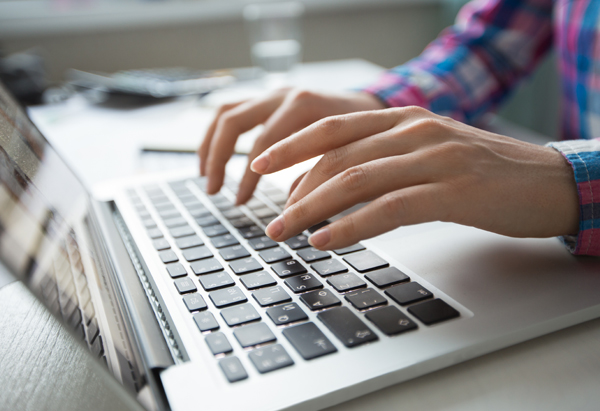 New Features in Web based Admission Management System
By
Admin
On
29 Jun 2021
A Web-based Admission Management System (AMS) automates and computerises the entire admission and enrolment process and procedures in educational institutions by providing administrators with the most up-to-date tools to register students, record documents in PDF format, collect digital signatures and images, track applications, assign courses, and more. When it comes to managing student admissions data, the software enables authorities to eliminate paper-based students and instead rely on digital means.
New features have been added to the online admission system.
System for managing inquiries and leads
Education, college, and coaching institutions are encouraged to record and communicate with prospective students in order to resolve any questions they may have about the admissions process and other institution-related procedures. This can be done through email, text message, and telephone calls, among other methods.
Admissions, Merit Lists, and Cancellations
Allow potential students to apply for admission and withdraw their applications at any moment. EduSys has tools that allow students to be placed on a merit list based on their grades and to go over a variety of possibilities before confirming or cancelling their admission.
Sale of Prospectuses and Fee Collection
It simplifies the collection and payment of entry fees both online and offline. Generate receipts and payment invoices automatically and share them with students. The software includes automated capabilities for online admission fee collection, registration.
System of SMS and Email Alerts
A web-based Admission Management System that sends SMS and E-mail alert notifications to students when they are accepted or rejected by a particular university is being developed. Maintain a competitive edge and give possibilities for candidates by effortlessly sending admission details and news to a large number of applicants.
What is Online Admissions Management System?
The online Admissions Management Software streamlines and impedes the entire admissions and enrolling process, making it appear simple to do. In educational institutions such as schools, colleges, and universities, handling students' admission-related procedures is extremely important and necessary because of the large number of applicants
In order to assist the administration, a college/university admission management system should provide faster, more easy, and simpler methods for registering students, documenting records, tracking application status, allocating courses to students, and other simple tasks.
Using the online admission software module, candidates can request enrollment inquiries, update their enlistment structure, transfer data, make online instalment payments, and track and download the progress of their application at any time, for no additional charge. Additionally, the modules in the system streamline all of the admission procedures by offering crucial tools to the institutes to pull in and talk with possible candidates, which is accomplished through the use of customer relationship management software (CRM).
What are the key characteristics of the Admissions Management System (AMS)?
The following are the characteristics of the Admissions Management System:
The entire admissions process, from the collecting of payments through the generation of receipts.
The entire admissions process, from the collecting of payments through the generation of receipts.
Fee structure can be added and changed.
Using a dot matrix printer, print the fee structure.
Collection of all forms of fees, such as hostel costs, examination fees, and registration fees, among others.
Fees/fees for duplicate identification cards, and so on, with the generation of receipts.
Report on fees collection (by fees type/ by course/ by stream/ monthly/ daily).
It is necessary that the payment receipt be in order.
Admission is free (a receipt is generated with a zero (0) dollar value).
The creation of a statement of admitted students who are not charged a fee.
The ability to view a student's payment history.
Students who have not paid their fees are listed in a table.
The creation of the student's admittance register and the collection of money.
Caste, religion, nationality, school board, gender, mother tongue, and subject can all be selected as filters.
Stream (major/general), course, and so on.
The creation of an identification card and a hostel card.
For final year students, the generation of their admit cards, registration cards, and grade sheets is required.
Data is exported to a Microsoft Excel spreadsheet.
What are Admissions Management System benefits?
The following are some of the advantages and benefits of college admissions/enrolment management software:
Data is stored in the cloud, thus there is no chance of data loss.
Simple to Use: There is no need for prior training.
Manpower has been reduced.
High levels of security and dependability
Paperless: Admission procedures are no longer conducted on paper.
Course Registration Made Simple: Enroll students in courses and departments of their choosing.
Improve Communication in the Enquiry Management Process
Fee Payment: Payment gateways that are both simple and sophisticated
The ability to apply, add, and drop out of preferred open and department courses is provided through student self registration.
Fee Structure and Estimation: Automatically compute tuition and registration fees, as well as view and pay for necessary fees and assessments payments.
Applications are tracked, so students may keep track of their admission process.